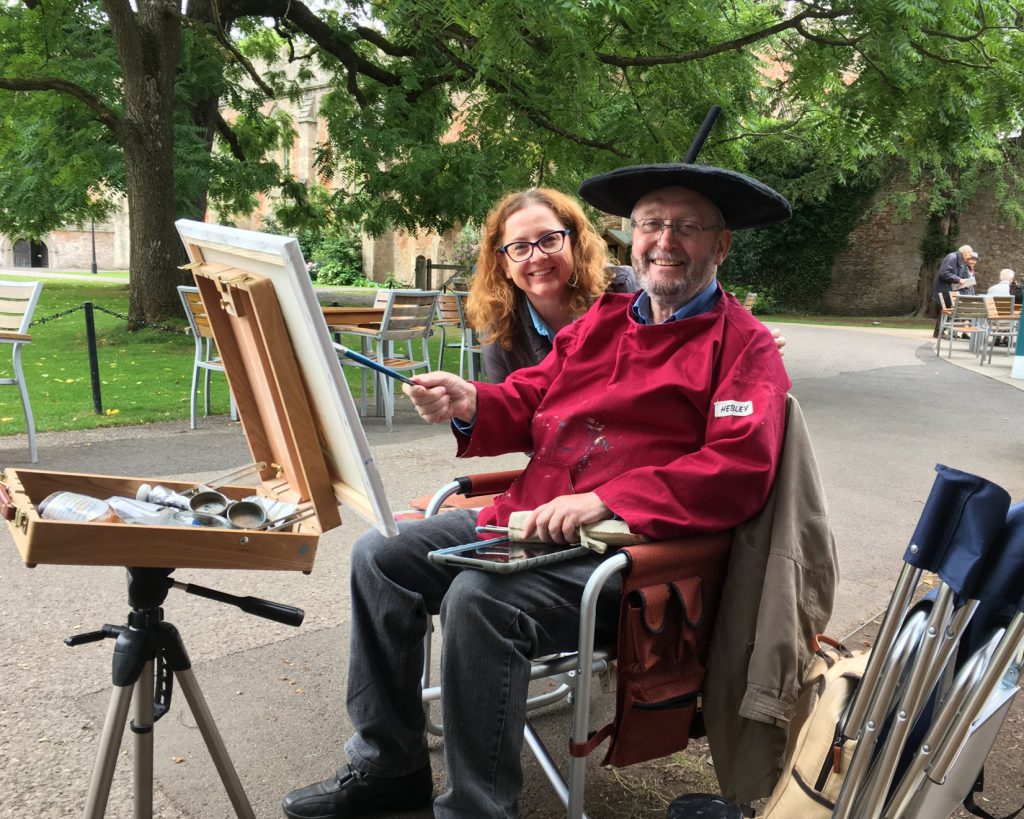 We welcome artists at any stage of their career, whether student, amateur, emerging or professional.
We encourage members to take part in our exhibitions and on-line challenges and enrol in the workshops to help them progress on their artistic journey.
Preview evenings, visits and our Christmas get-together are a pleasant opportunity to socialise with fellow members.
To join today just click the link on the left, fill in the Application, send your membership fee, it's that simple!
We look forward to welcoming you to The Chandos Society of Artists, Somerset's leading art society.