2022 winners
The crystal clear winner of the March-April Challenge "GLASS" was Geoffrey Bailey.
The Jan-Feb 2022 Challenge "CLIMATE" was won by Steve Gathercole's foreboding watercolour "Climate Change". (A dramatic scene but if you think about it, not one to be taken literally.)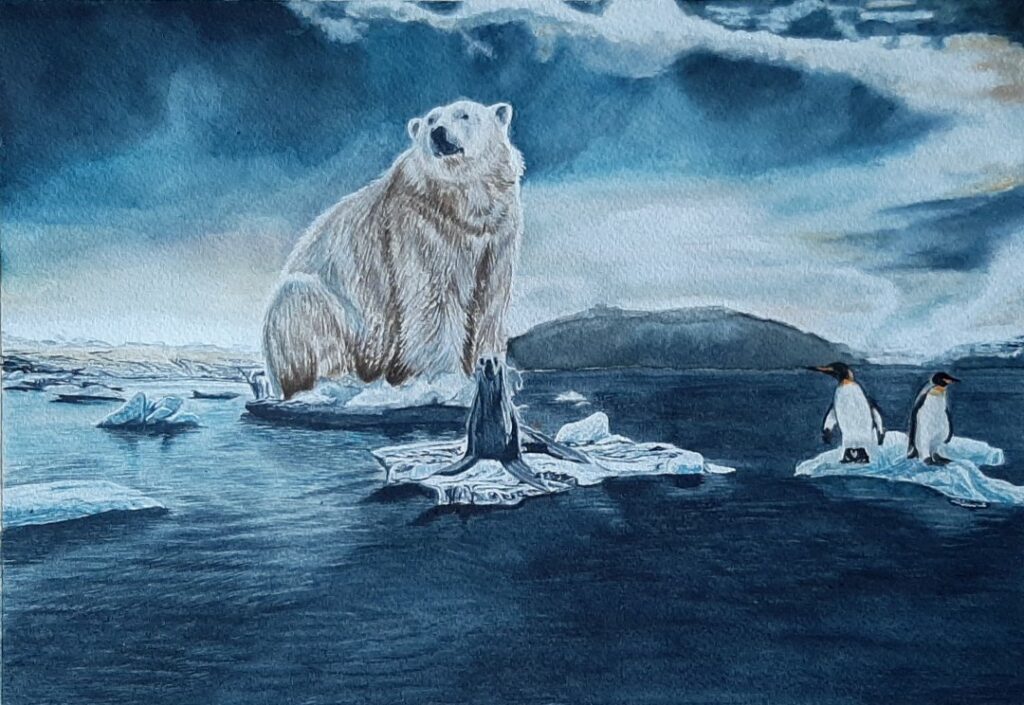 Take a look at our 2021 winners
Pat Preater won the Nov-Dec 2021 challenge on the theme of "ANNIVERSARY" with this charming little painting: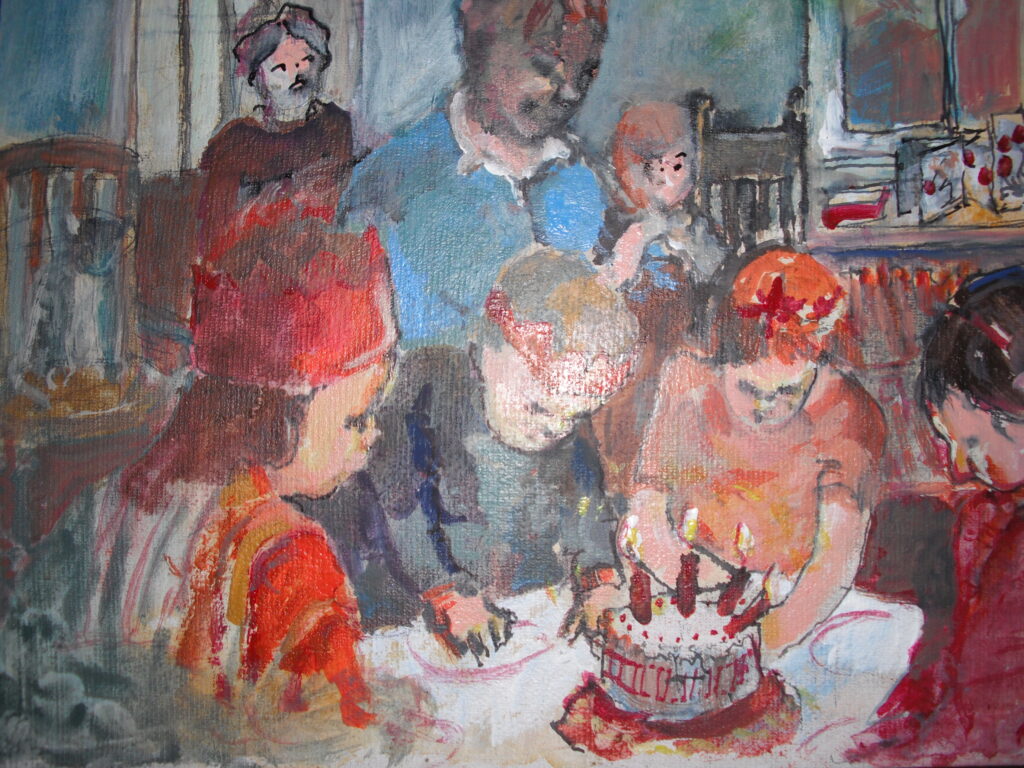 The joint winners of the Sept-Oct 2021 Challenge "COMMUNICATION" were Ken Church and Steve Gathercole: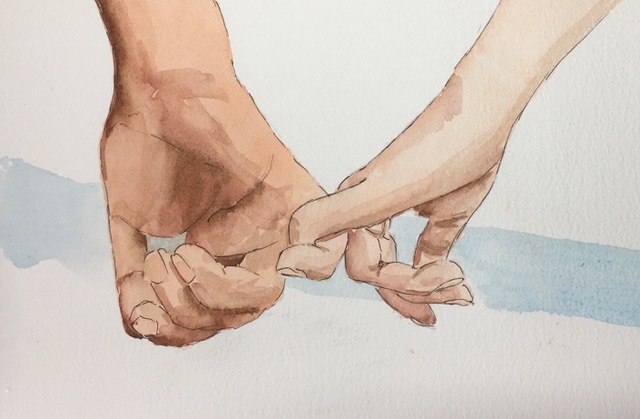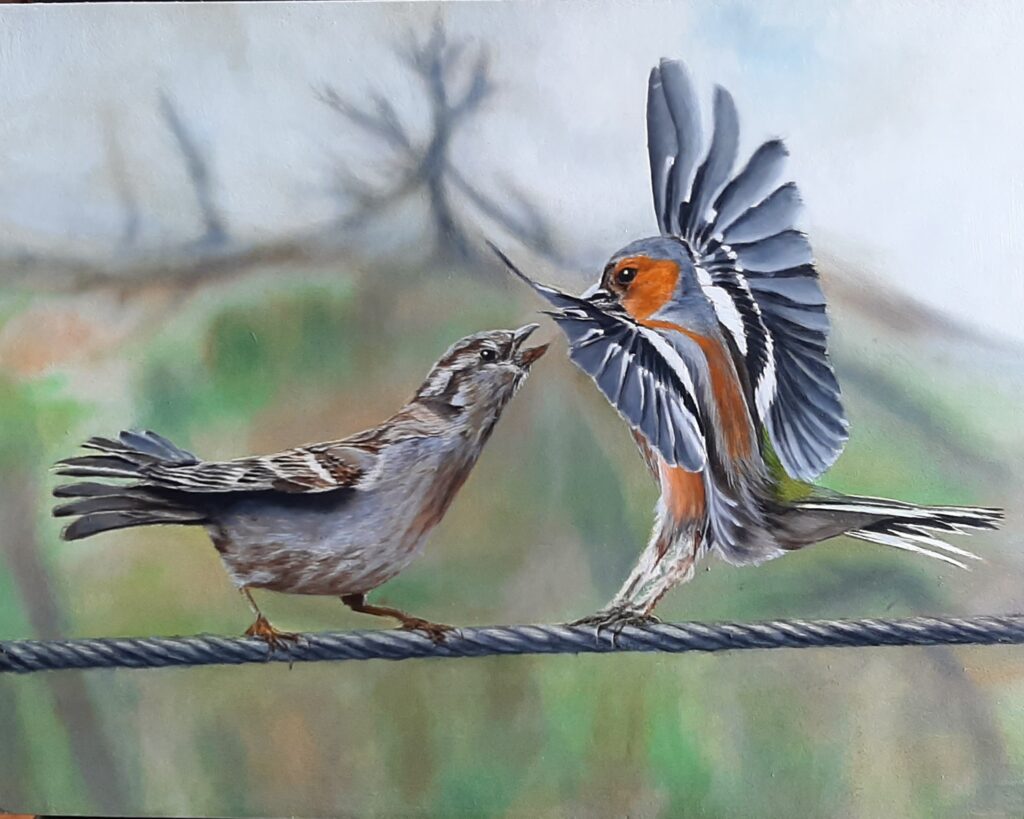 The July-August 2021 Challenge "WORK" was won by Steve Gathercole with this powerful image painted in oil on wood panel.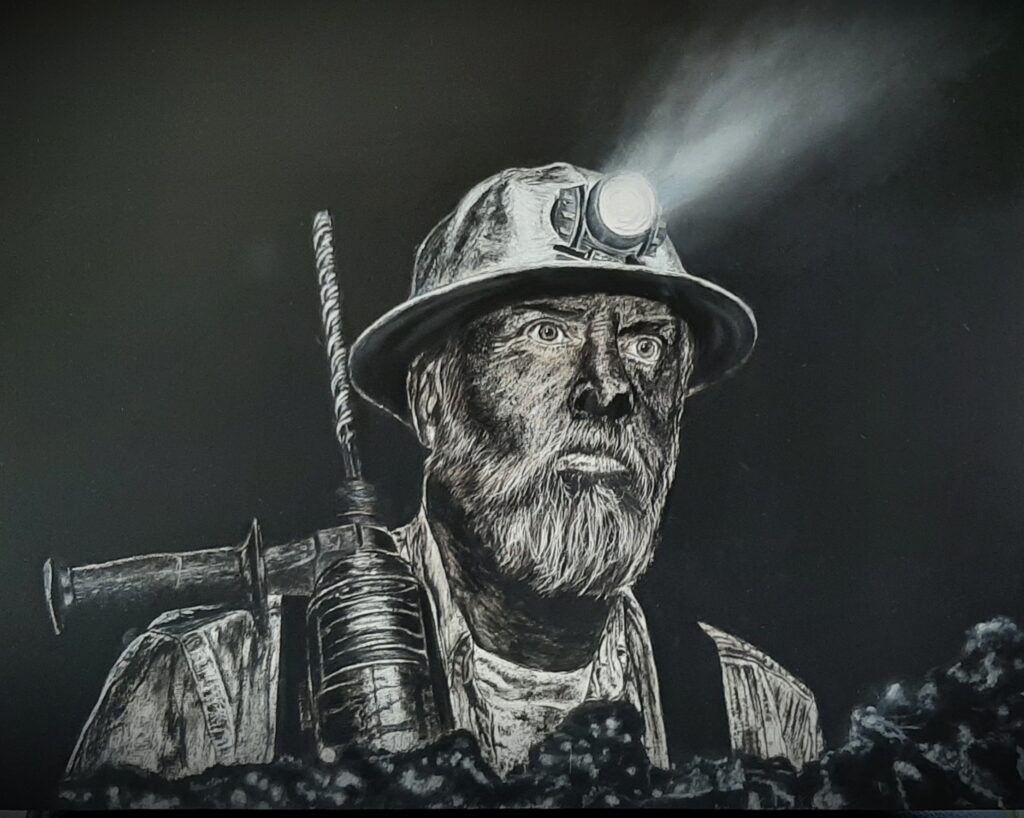 Another outstanding painting by Rob Shuttleworth was chosen for the May-June Challenge 'FESTIVAL'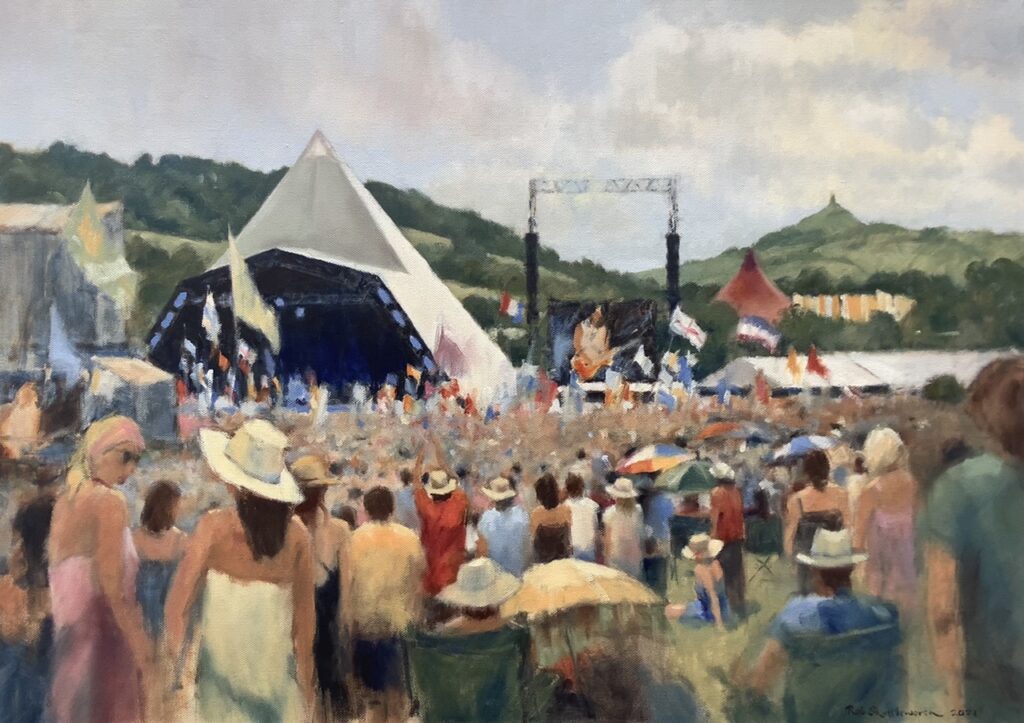 The Mar-Apl 2021 Challenge 'WETLANDS' was won by Rob Shuttleworth with this beautiful oil painting.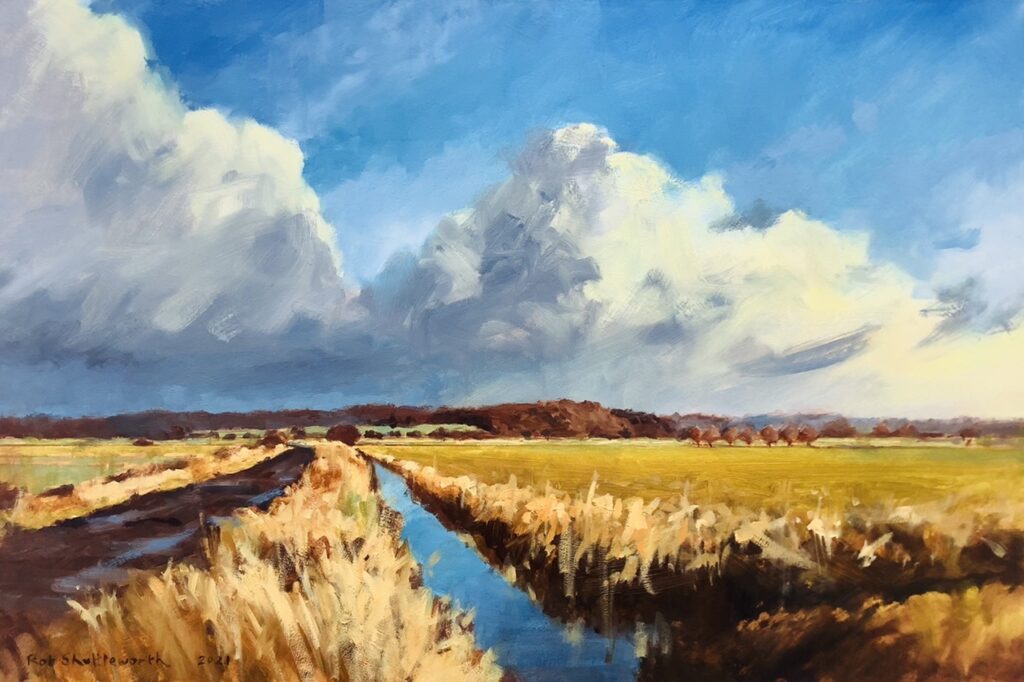 The Jan-Feb 2021 Challenge 'WINTER' was won by Jackie Curtis with this striking monoprint landscape.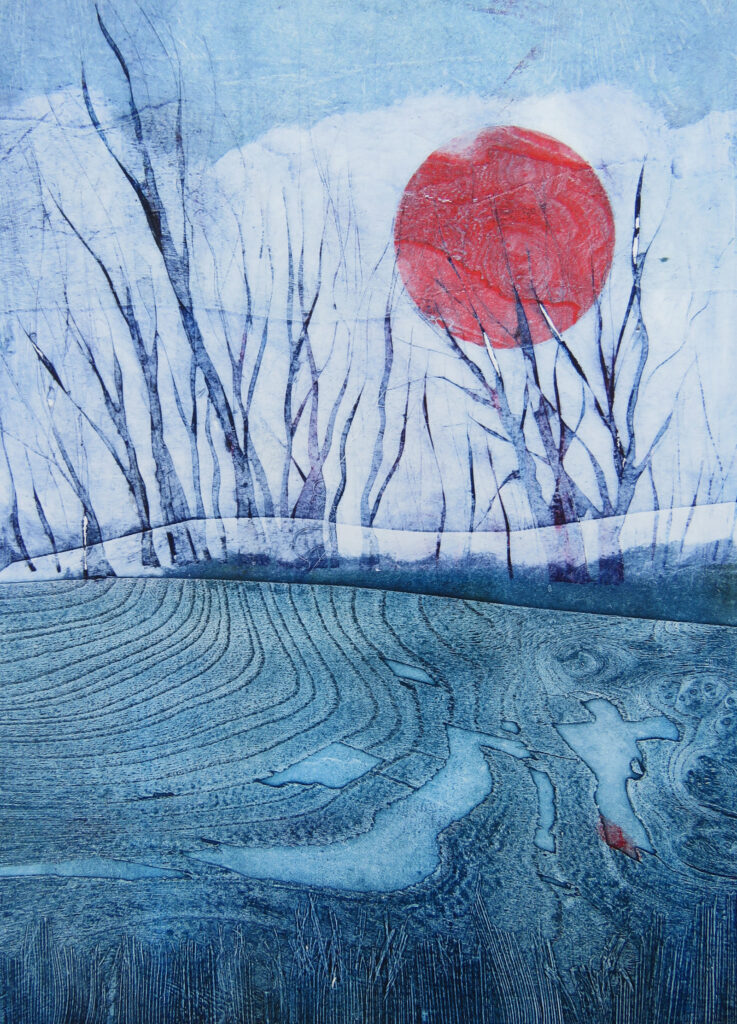 Take a look at our outstanding Challenge winners from 2020