The joint winners of the Sept-Oct 2021 Challenge "COMMUNICATION" were Ken Church and Steve Gathercole: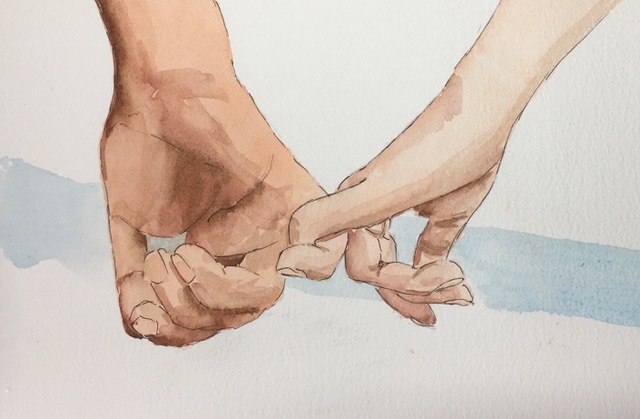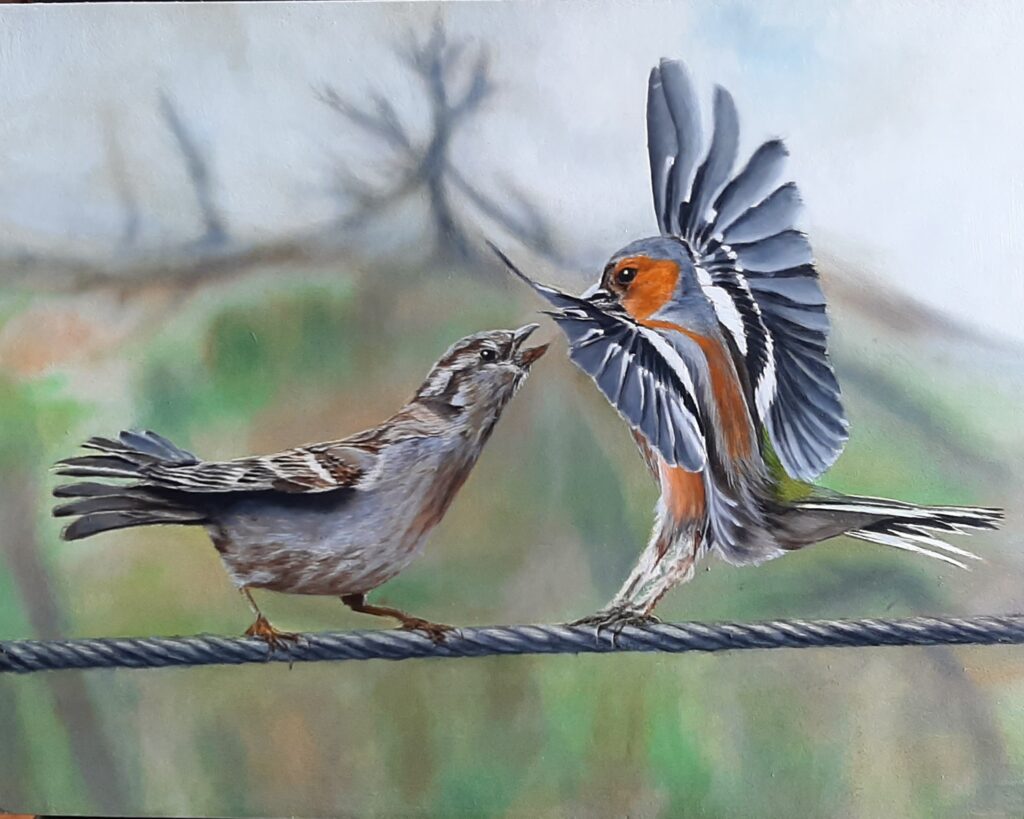 The July-August 2021 Challenge "WORK" was won by Steve Gathercole with this powerful image painted in oil on wood panel.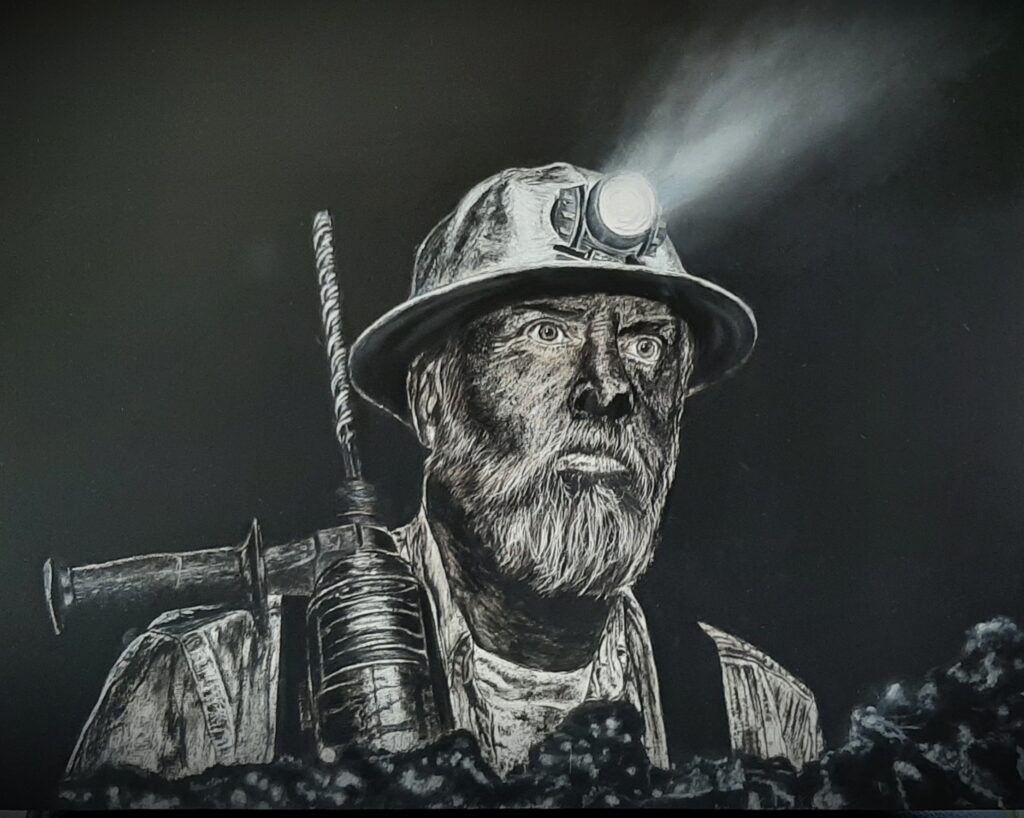 Another outstanding painting by Rob Shuttleworth was chosen for the May-June Challenge 'FESTIVAL'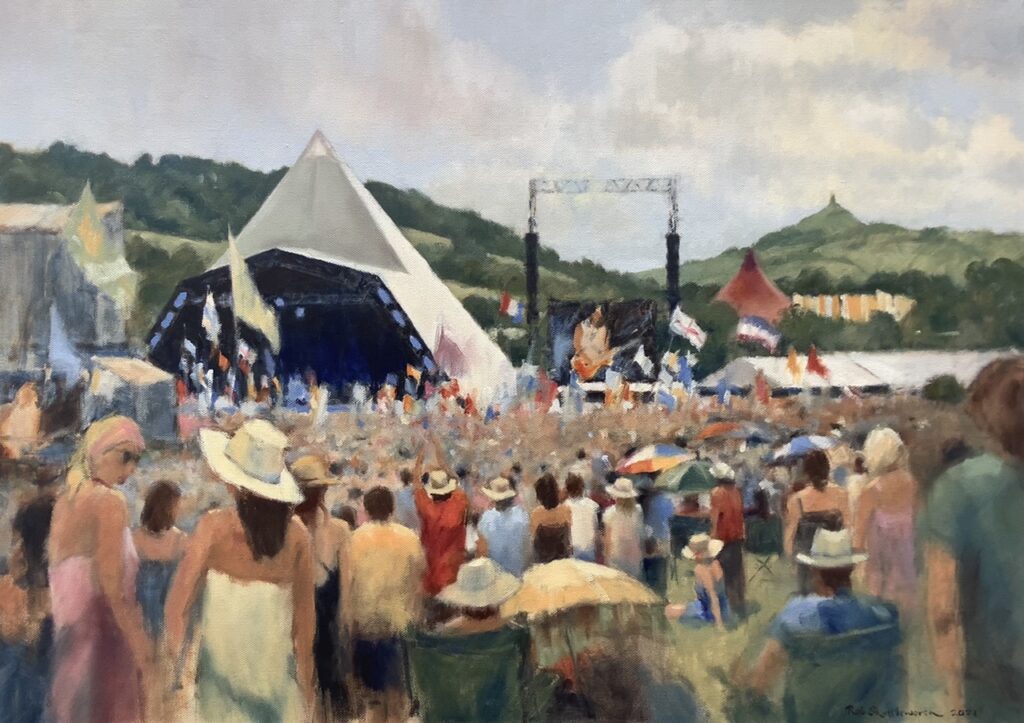 The Mar-Apl 2021 Challenge 'WETLANDS' was won by Rob Shuttleworth with this beautiful oil painting.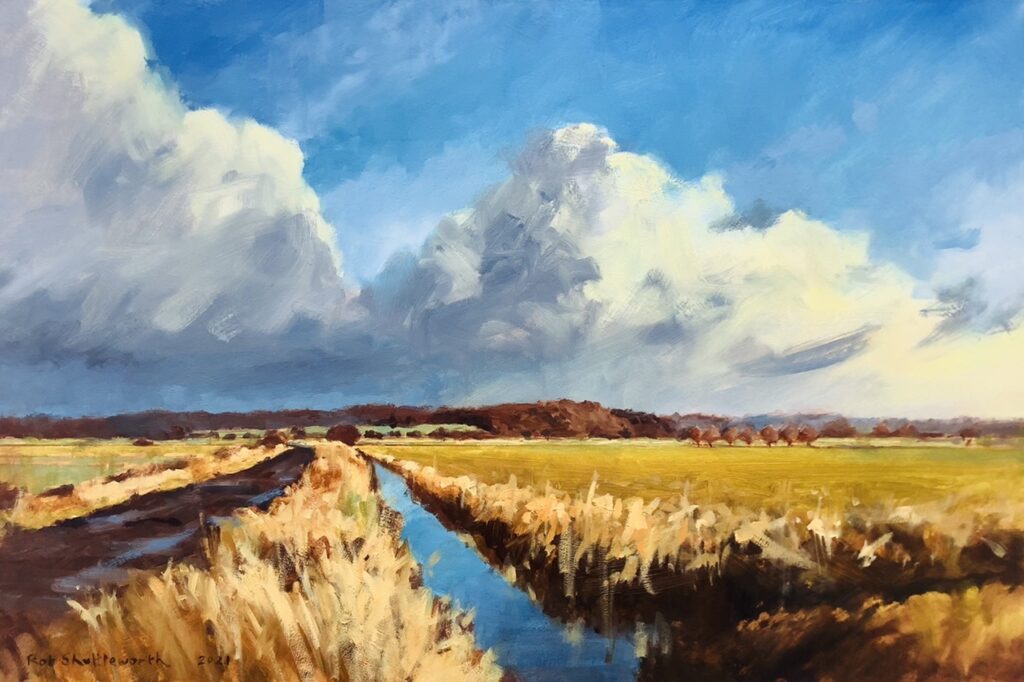 The Jan-Feb 2021 Challenge 'WINTER' was won by Jackie Curtis with this striking monoprint landscape.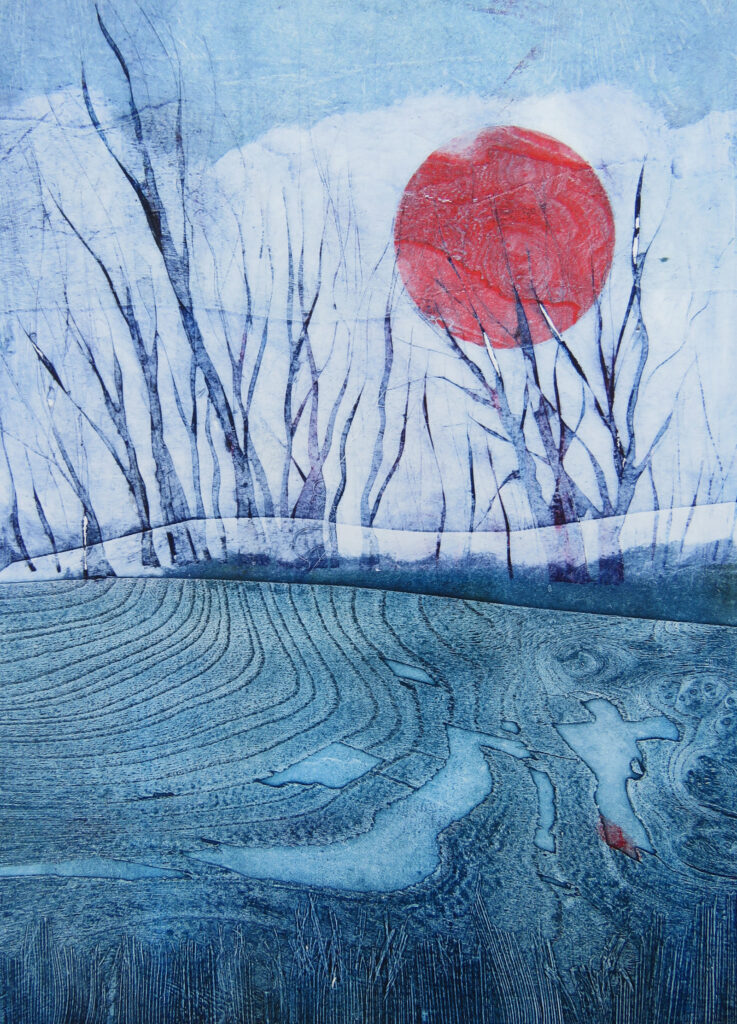 Take a look at our outstanding Challenge winners from last year