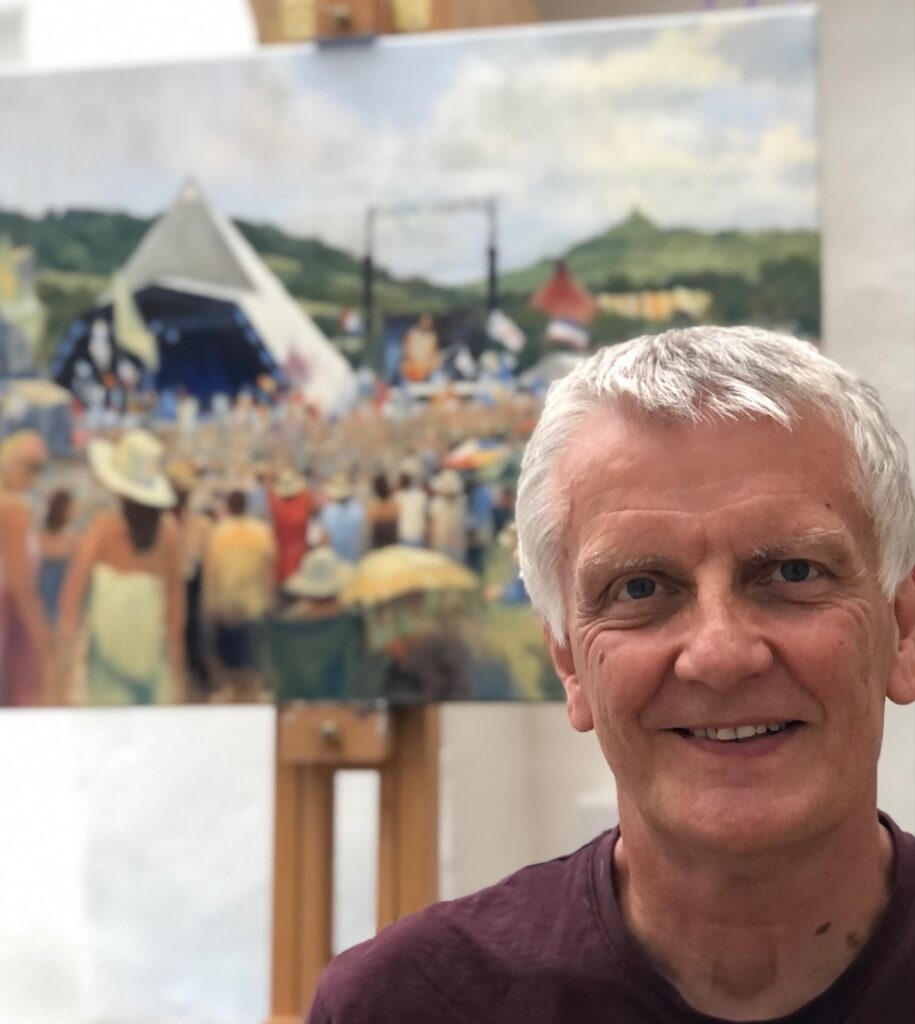 I have exhibited and sold paintings at various venues in Somerset and North Wales, and have been a Chandos member since 2015.

I have always enjoyed drawing.
My childhood talent grew into a skill through training and years of practice – in addition to paintings, you can have a look at some of my sketchbook and life drawing images below.
After a Foundation Course in Art and Design, I completed the first year of a Fine Art (Sculpture) degree, but then followed a different career path which included some architectural illustration. I have always maintained an interest in sketching and painting – for many years I specialised in watercolours but I now work mainly in oils.
My paintings are mainly figurative and approached in a painterly / impressionistic way.

The pictures below are a sample of my work and those which are for sale are on offer here at least 30% less than previous exhibition prices.
ROB SHUTTLEWORTH (June 2022)
CLICK ON IMAGES TO ENLARGE
---
This won a painting challenge on the theme of "Architecture" and was based on a sketch done ten years earlier.
---
---
---
---
---
---
---
This painting won the "President's Award" at a Chandos exhibition in 2016.
---
Sketchbooks are an important part of my practice
---
---
---
Life drawing is a key skill for the figurative artist.
---
---
---
This painting won the "People's Choice" Award at a Chandos exhibition
---
---
Thanks for taking a look.